It was a fog-clung night some years ago when I headed to the Tet Festival in New Orleans East. Maybe that's why I remember it so clearly.
The journey was shrouded in misty darkness. This only accentuated the revelation in store for us walking into the festival grounds built around the Mary Queen of Vietnam Church. It was like having a curtain rise on a scene that was bright, happy, vibrantly festive and compellingly delicious.
Kids coursed around the grounds, many equipped with silly string, ricocheting between carnival-style games. A tent full of games of chance pulsed with activity; outdoor kitchens gave off the sounds and aromas of Vietnamese cooking along the way.
Tet is the Vietnamese celebration of the Lunar New Year. The holiday falls on Jan. 22, bringing the Year of the Cat (or the Year of the Rabbit from the Chinese zodiac, which differs from Vietnamese celebrations in its animal sign this year). Events around it play out in the days ahead.
The biggest is the Tet Festival put on annually by Mary Queen of Vietnam Church, a centerpiece of community life in Village de L'Est, the largely Vietnamese neighborhood in New Orleans East. This year the fest takes place Jan. 27-29.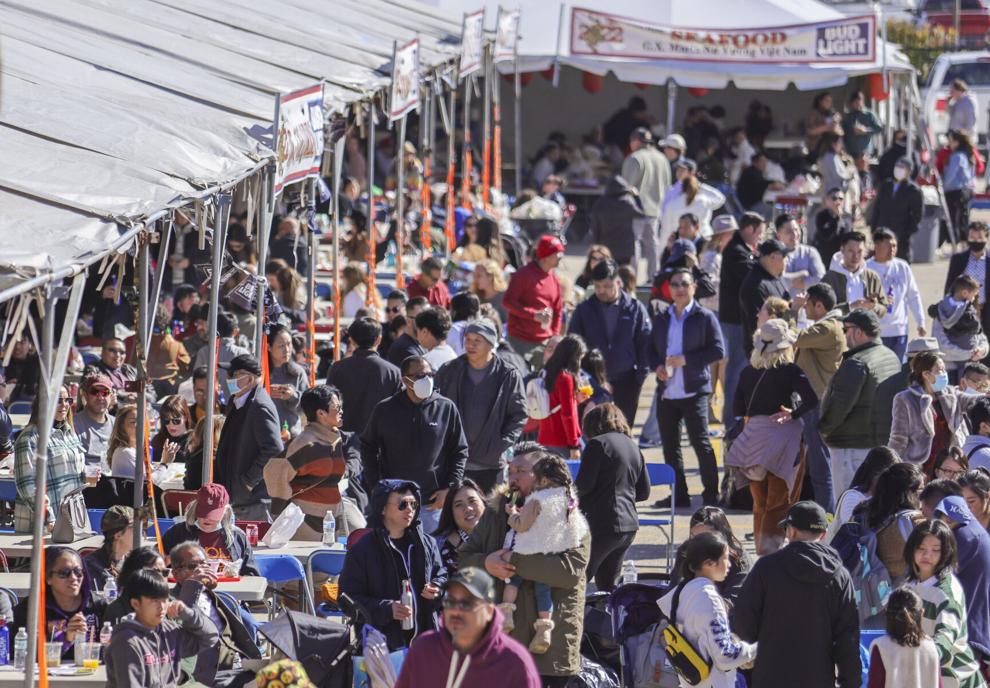 While it encompasses many different facets, food is such a prime draw that the event can feel like a big Vietnamese food fest, one with a blend of street food and home-style dishes.
What makes that food special is the way the church organizes itself around it.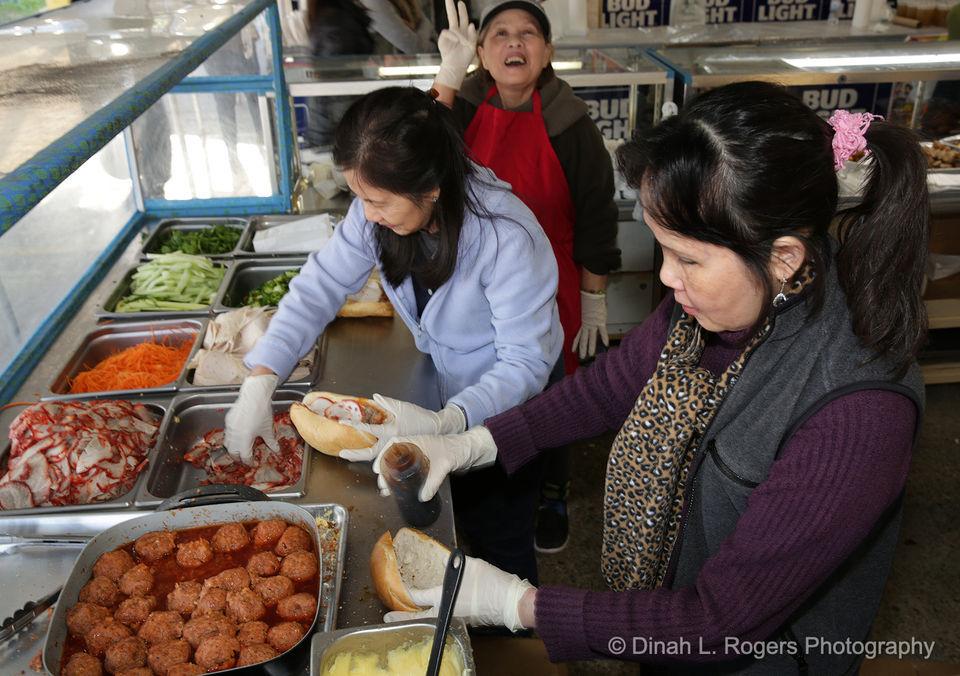 In tents across the grounds a dozen food booths are each run by a different ministry within the church. Members of these ministries prepare and serve the food, often deploying their own family recipes. Proceeds benefit the church and the ministries' own programs.
"There is food here you will not find in restaurants," said Vinh Tran, a deacon with the church. "It is the home cooking of our parishioners."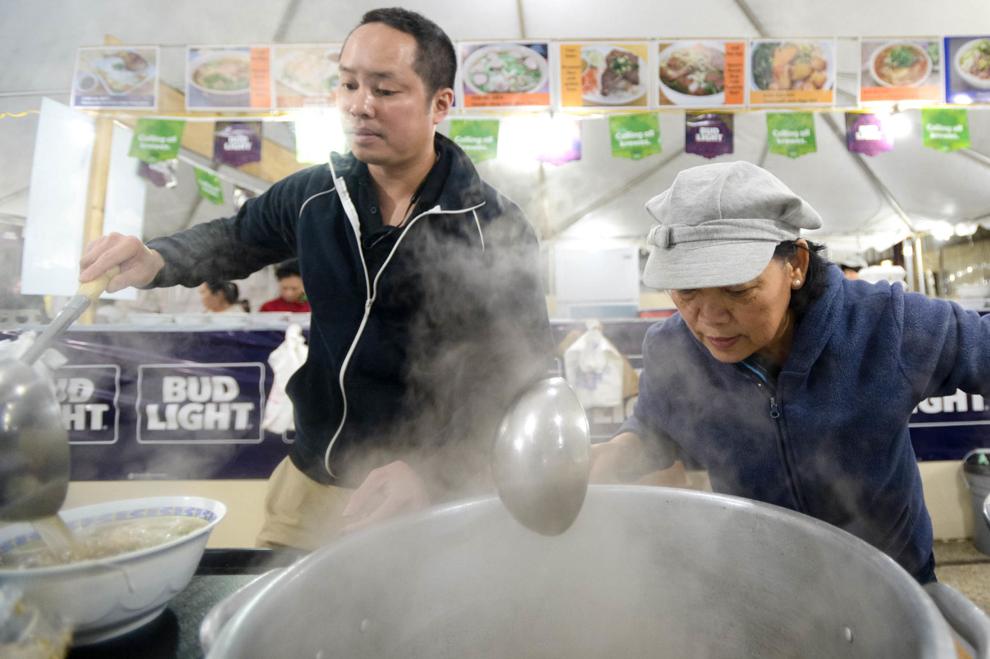 Several serve pho, the staple rice noodle soup. But one ministry, the Order of Blessed Mary, prepares a soup called hu tieu, which is a regional specialty from the Mekong delta in the south of Vietnam. It has a lighter broth and thicker, udon-like noodles and can have a mix of meat and seafood, Tran said.
Another group, a men's ministry, will prepare a goat curry and a blood sausage this year.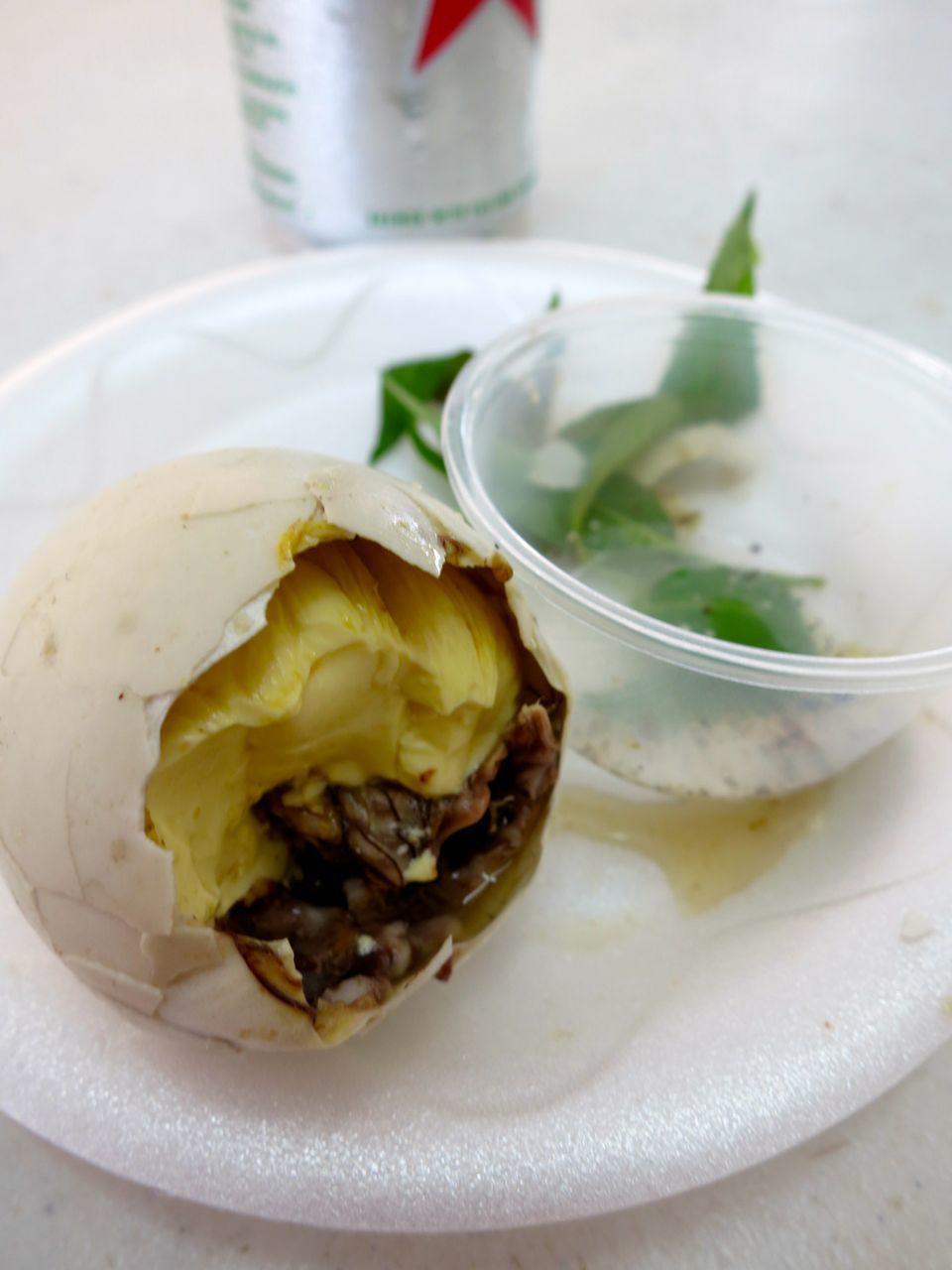 Then there's trung vit long, or fertilized duck egg. It's best known by its Filipino name duck balut and for its many appearances on weird-food travel shows. With all its crunchy bits, there's no missing that you're eating an unhatched duck embryo when you bite in.
You'll find some of the same staples at different booths, like spring rolls, rice noodle bowls (bun) and banh mi. But each shows its own style, inviting comparison eating.
"There is a bit of competition," said Tran. "It's on their minds. It's unspoken, but I know everyone wants to create the best dish."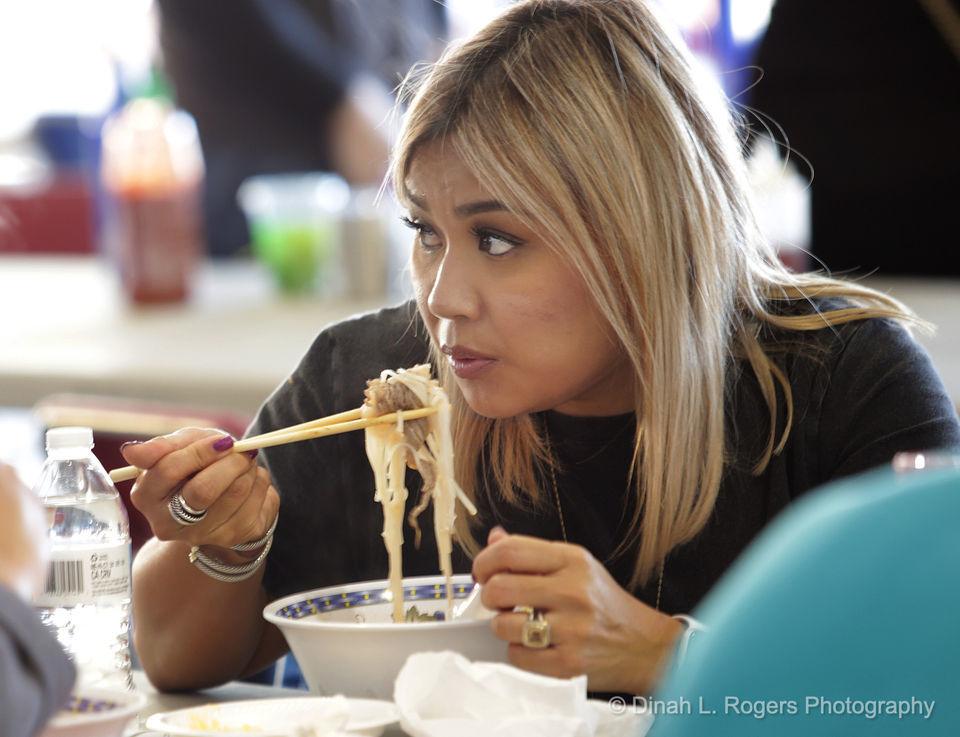 Other recurring festival dishes are banh xeo, a rice flour crepe yellowed by turmeric and studded with pork and shrimp and sprouts, and pandan waffles, which are green and have a coconut-like flavor between their crispy ridges.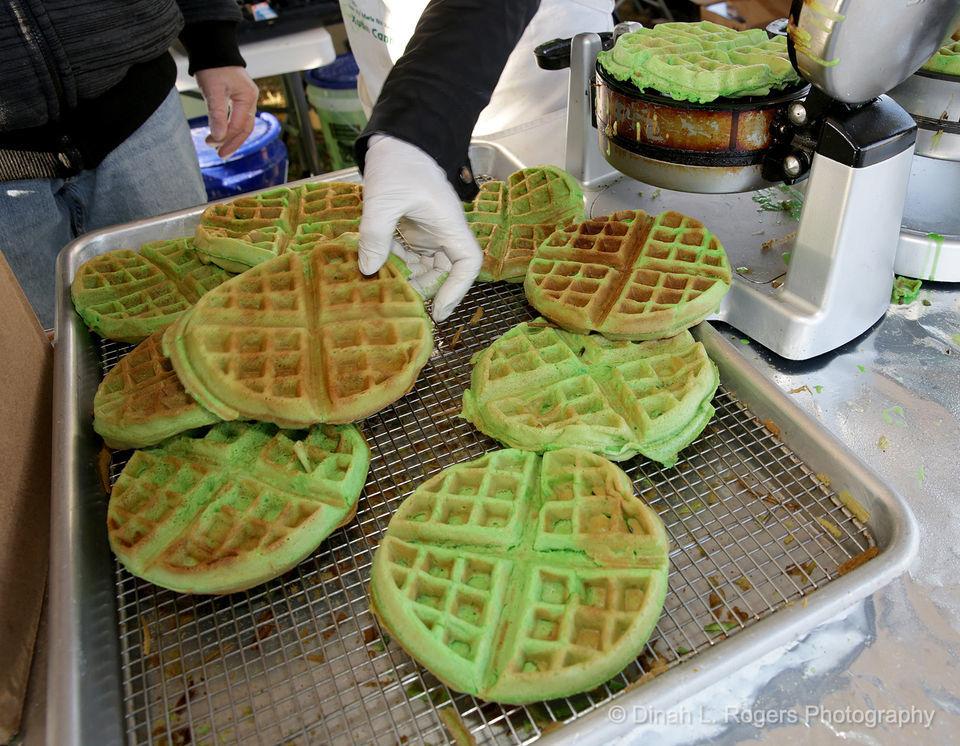 Some booths specialize in desserts, an array of hot and cold dishes. One of the most eye-catching and delicious are fried bananas, chuoi chien, which are thickly battered and dunked in roiling pots of oil to emerge with crispy shells and creamy centers, giving that floral flavor of cooked banana.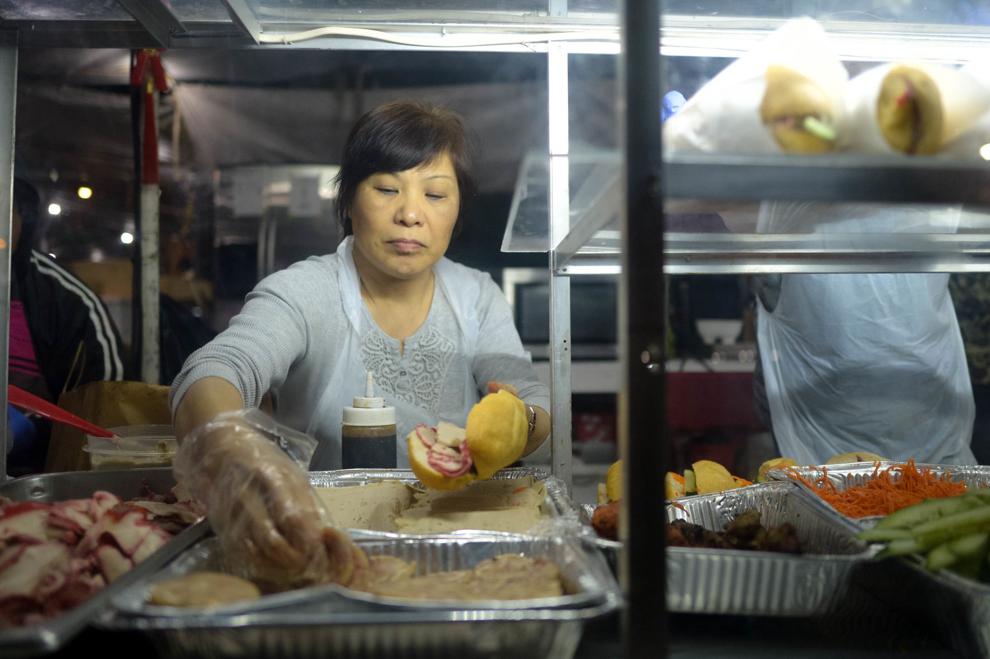 Beverage booths dispense immense quantities of beer, mostly Heineken and Budweiser, and there's fresh cane juice (which is refreshing and, against common expectation, not sugary-sweet).
Opening doors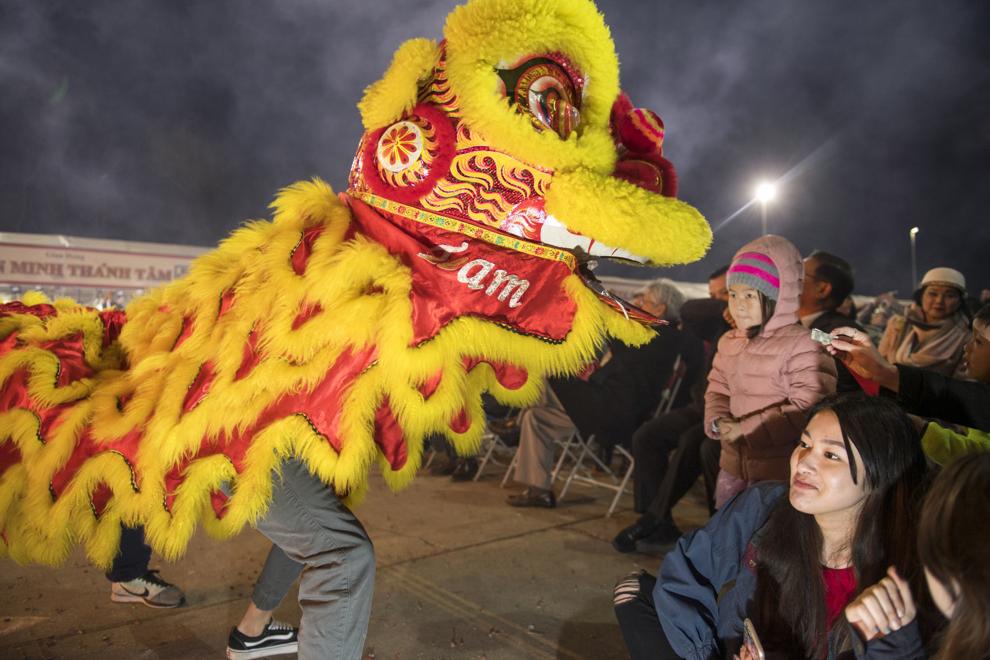 At Mary Queen of Vietnam Church's weekend-long event, there's more going on than eating and drinking. A dragon dance kicks things off Friday night, and there are live bands, fashion shows, children's rides and games, craft booths and more tents filled with various games of chance, with people plunking down fists full of tokens.
The music lineup has expanded to include more mainstream acts in addition to traditional and pop Vietnamese bands. This year that includes the No Idea Band (1:30-5:30 pm, Jan. 28) and Groovy 7 (1-5 pm, Jan. 29), two popular acts from the regional party circuit.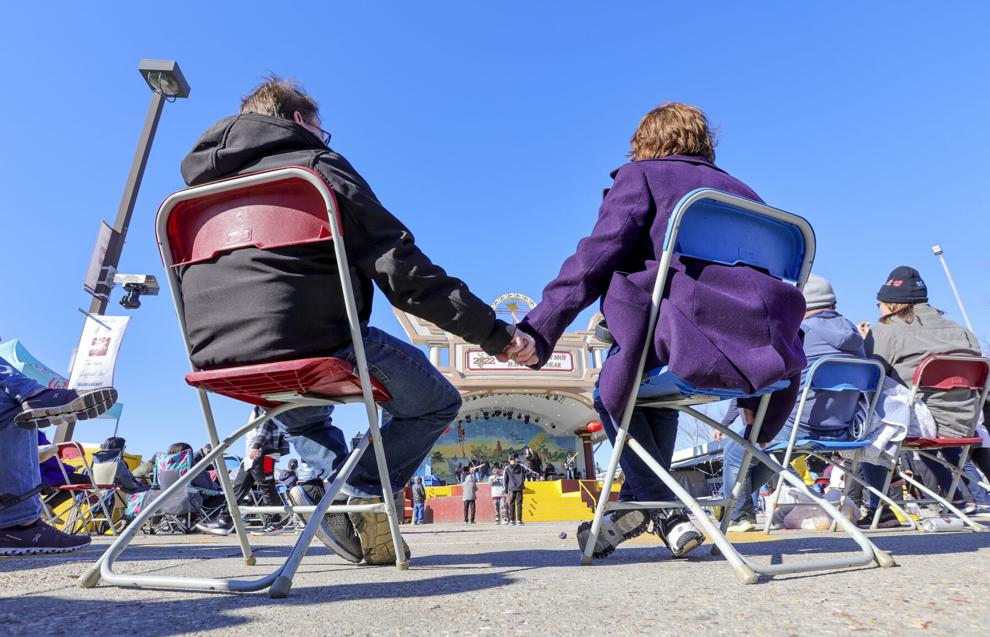 Tran said the church proudly welcomes people to the festival from all over the community, and it makes him happy to see an increasingly diverse range of attendees participating together.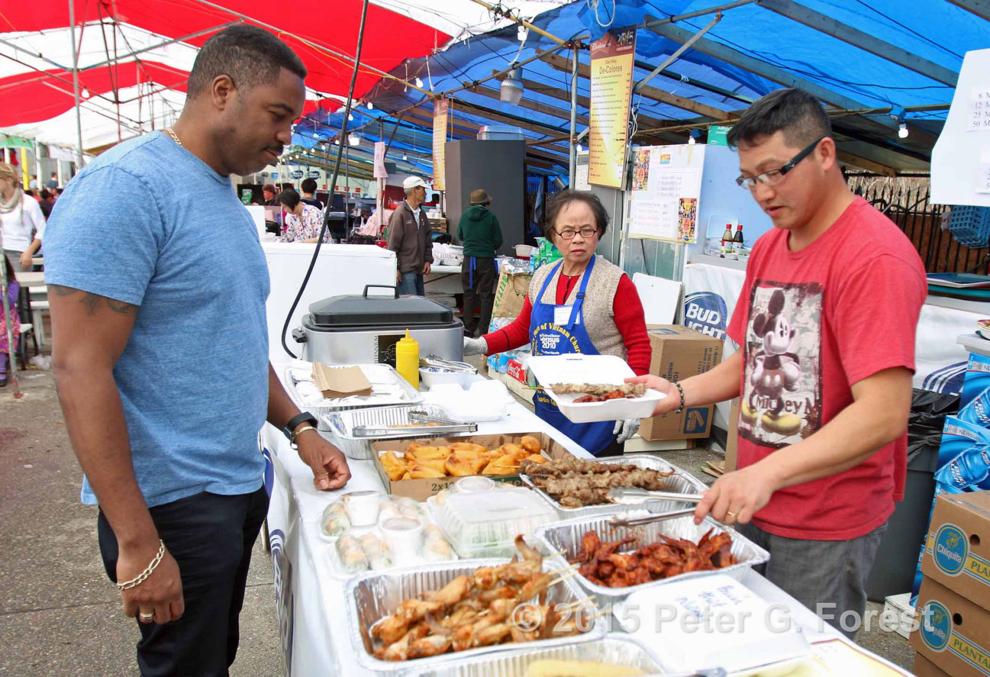 "We try to open the door to everybody. This isn't just for our parish, it's for everyone in New Orleans, and to showcase what New Orleans East can offer," he said.
"On those three days, I can feel the sense that people left their worries behind at the gate. It's about being together, eating, listening to the music, just enjoying."
Tet Festival at Mary Queen of Vietnam Church
14011 Dwyer Blvd.
6-11 pm Jan. 27; 10 am-11 pm Jan. 28; 10 am-10 pm Jan. 29
Free admission
Correction: this story has been edited to note that Tet marks the Year of the Cat, which differs this year from the Chinese zodiac's Year of the Rabbit.
Lunar New Year, a holiday celebrated in many Asian countries and communities, is Jan. 22 this year, bringing the Year of the Rabbit on the Chi…
At this time of year, season's greetings are often accompanied by king cake. It's everywhere, in forms both familiar and those that seem to de…
The adage sure rings true in my life: In New Orleans, when we get together at a restaurant, we're already talking about the next one we want t…
I hope you're hungry. What you have here is a 52 tastes, snapshot style, of eating around New Orleans through another busy year coving this ev…
.